Ultrasounds
We will meet your healthcare needs with highly trained, board certified, physicians, nurse practitioners, registered diagnostic medical sonographers, registered nurses and support staff. If your pregnancy test is positive, we can schedule a free ultrasound exam to confirm the viability and gestational age of your pregnancy. Request an appointment today.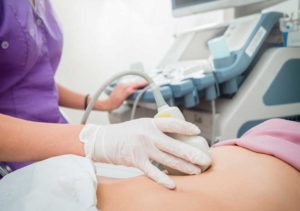 At Eva Women's Clinic, limited obstetrical ultrasounds are performed to:
Confirm pregnancy
Detect fetal heart beat
Determine

fetal age
due date
location of pregnancy (intrauterine/ectopic)
For more information or to make an appointment, call or text 330.915.6520 .
We offer all services without cost. No insurance is needed. Photo ID required.
* Please note- The ultrasound examination will not diagnose gender, abnormalities, and/or problems.
** Some restrictions apply.